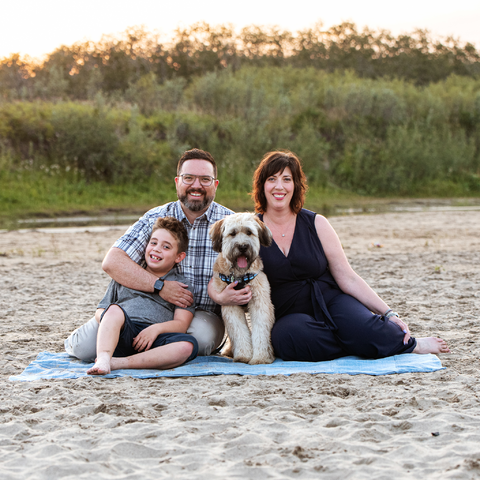 Hello!  I'm Kevin Appl, your unique blend of Saskatoon real estate agent, retired professional photographer, serial entrepreneur, and unabashed technology and marketing enthusiast. My journey to get here is a bit different from your typical Realtor®️.   I've worked in a broad variety of careers ranging from cabinet making, managing a large national retail franchise and pivotal roles in a 2 local marketing firms.  I spent the better part of a decade traveling the North America as an internationally published photographer, capturing everything from breathtaking weddings, food and product images, high end automotive photos to dynamic real estate projects for many other Saskatoon Realtors. This experience sharpened my visual instincts, an edge I bring to highlighting the hidden charm and potential in your future home or property listing here in our beloved YXE.
In the fast-paced world of real estate, I've harnessed strong negotiation skills, unparalleled patience, and an uncanny ability to remain calm during complex situations. Being nominated and winning the Harry Janzen Memorial Award in 2021 was a humbling nod from my peers, acknowledging my dedication to continuous learning, utmost professionalism, and steadfast ethics. But beyond the accolades, my heart belongs right here in "Toon Town".   I've lived in this diverse, culturally rich city all my life, and every day, I see the beauty and opportunity it offers us as residents. This industry evolves daily, and I stay ahead through rigorous training, integrating cutting-edge marketing techniques, and embracing the latest tech—all to ensure I'm acting as the best Saskatoon Realtor possible for you.  It's my singular focus that you enjoy the best possible experience in your buying or selling journey.
Navigating the complexities of real estate can be daunting, but with me, it's different. I have the tools, the drive, and the local touch to make everything smoother, simpler. It's not about me, it's about what serves you best.  Off-duty, I'm all about family time and photography gadgets. My incredibly patient wife, our energetic (and not so little anymore) boy Hudson, and the newest four-legged addition to our clan Hunter, a Soft Coated Wheaten Terrier puppy, fill my life with joy right here in our hometown of Saskatoon. So, let's chat! I'm excited to be a part of your real estate adventure, helping you create new memories, just like the ones I cherish so deeply.