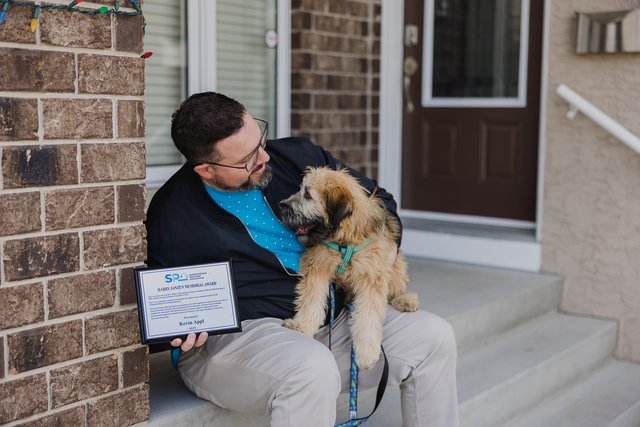 "Hey There!
So, are you thinking about buying a new home?
Congratulations! You've worked extremely hard to save money for your down payment, spent many, many hours dreaming about this and now it's finally time for the next steps. Buying a home in today's market is fast paced, exciting and a little more complex than ever before. It takes great communication between us, using all the technology at our fingertips and fast reflexes to secure your dream home.
I pride myself on having fantastic relationships with every client. The goal is to provide you with exceptional customer service so that you feel without a doubt that you found the perfect place to call home. It all starts with some basic education about the buying process and it never stops the entire time we shop for houses. My aim is to make sure you are as confident as possible in the home you've decided is the one. After viewing a few homes with me you should know and understand what structural items to be aware of, typical common problems to avoid and any great upgrades that may have been completed. Personally, this is my favourite part of this process as it's so exciting to see people relax and spend more time imagining themselves in the space because there is less fear of making a mistake.
It's a privilege to help you find a home. I use every skill, connection and piece of technology available to us in that pursuit. I'm born and raised in Saskatoon so I'm very familiar with our City and it's unique, diverse personality. It would be my absolute pleasure to connect with you and be a part of your home buying journey. We work together from step one all the way through negotiations, possession and beyond. Call, text or email anytime – I really do respond 24/7. "
Here are some general steps to follow when buying a house:
 Determine your budget: Before you start house hunting, you should determine how much you can afford to spend on a home. Consider your income, debts, expenses, and savings to determine a realistic budget.
Get pre-approved for a mortgage: A pre-approval letter from a lender will give you a better idea of how much you can afford to borrow and help you stand out to sellers when you make an offer.
Hire me as your real estate agent: A reputable real estate agent can help you navigate the home buying process, negotiate with sellers, and guide you through each step.
Start house hunting: Based on your budget and preferences, I can help you find homes that match your criteria. You can also search online real estate listings and attend open houses. Plus I have a fantastic app that's free to use and works great on mobile devices.
Make an offer: Once you find a home you like, you can make an offer to the seller. I work alongside you to help with the negotiation process, securing the property and booking all the items required during the condition period.
Be prepared to have some liquid cash ready for your deposit (which is part of your total downpayment. Usually minimum $5,000 is required for this.
Conduct a home inspection: Before finalizing the purchase, you should hire a professional home inspector to evaluate the condition of the home and identify any potential issues or repairs.
Close the sale: Once the inspection and any necessary repairs or discounts have been negotiated and completed, you can close on the sale. You'll need to sign a few documents, provide the balance of your down payment and any closing costs to the lawyer about a week prior to possession.
Move in: After the sale is complete, you can move into your new home and start making it your own."
As the excitement of buying a home in Saskatoon fills the air, I can't help but think about the incredible opportunities that await. The experience of owning a house is not just about having a place to call your own, but it's also a journey of freedom, security, and investment. With a thriving economy and a strong housing market, Saskatoon is the perfect place to put down roots and watch your investment grow.
The allure of buying a home starts with the freedom that comes with it. No longer are you beholden to landlords, rental agreements, or the constraints of a transient lifestyle. Owning a house means you can paint the walls any colour you choose, remodel the kitchen to your heart's content, and create the backyard oasis you've always dreamed of. Your home becomes an extension of your personality, a canvas for your creativity, and a haven where cherished memories are made.
In addition to the freedom that comes with owning a home, buying a house in Saskatoon also means you're investing in a thriving economy. Saskatoon's diverse and resilient economic landscape offers ample employment opportunities and a stable job market. With a growing technology sector, strong agricultural foundation, and a booming mining industry, the city is well-equipped to weather economic fluctuations. By purchasing a home in this vibrant community, you are not only investing in your personal future but also contributing to the continued prosperity of the city.
But beyond the excitement of owning a house and the opportunities of a thriving economy, buying a home is an investment in your financial future. Real estate has long been considered a solid investment, and with good reason. Over time, property values have generally risen, providing homeowners with increased equity and financial security. And in a city like Saskatoon, with its steady growth and strong housing market, the potential for a solid return on your investment is substantial.
Moreover, by buying a house in Saskatoon, you are building wealth in ways that renting simply cannot provide. As you make mortgage payments and chip away at the principal, you are simultaneously increasing your ownership stake in the property. This means that every payment is an investment in your financial future, allowing you to build equity that can be leveraged for other financial opportunities or used to provide a comfortable retirement.
Of course, buying a home is also an emotional investment. The pride of homeownership, the joy of watching your family grow within its walls, and the satisfaction of knowing you've created a legacy for future generations are just a few of the intangible benefits that accompany this monumental decision. In this sense, buying a home is not just about financial gains but also about creating a life filled with love, laughter, and cherished memories.
The excitement of buying a house, especially in the growing city of Saskatoon is rooted in the freedom it offers, the investment potential it provides, and the thriving economy that supports it. Owning property is a powerful symbol of independence, and a testament to your hard work and determination. It's an investment in your future, both financially and emotionally, and a decision that can bring immense satisfaction and joy. So, as you embark on this thrilling journey, remember to embrace the excitement, cherish the freedom, and revel in the knowledge that you're investing in a bright and prosperous future.